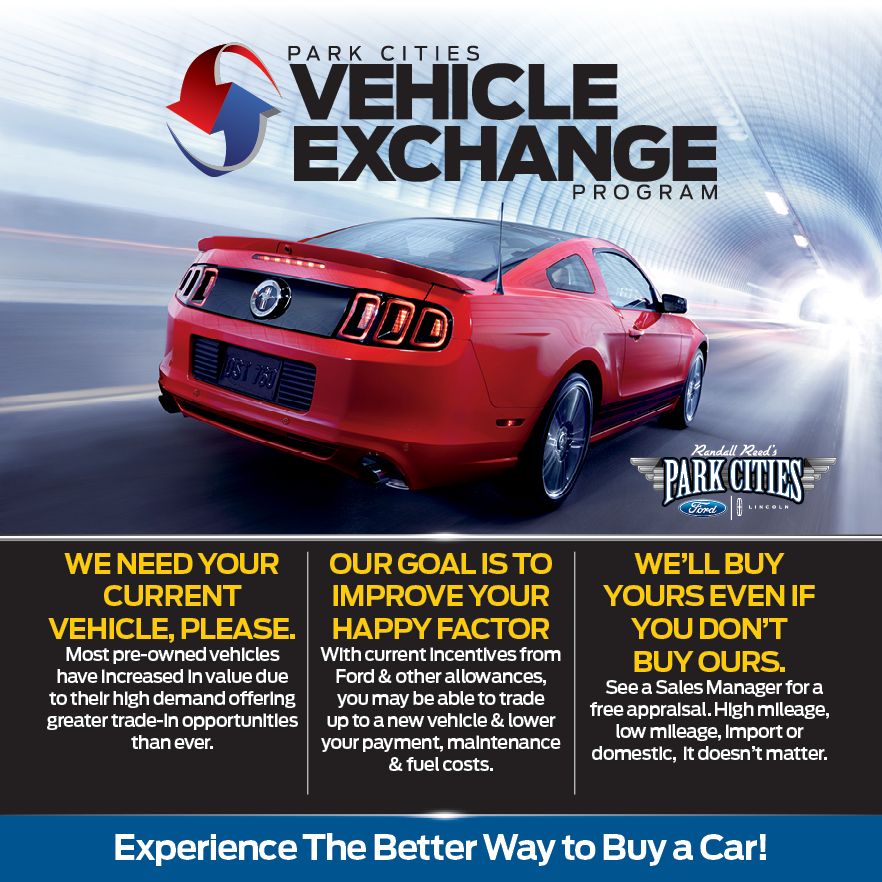 We have extreme talent behind our Vehicle Exchange Program in order to bring you the best experience possible!
"It's amazing what can be done with the incentives that Ford Motor Company and Ford Credit are making available right now to our customers," says Greg Tomlin, General Manager. "The three things I know concern a customer most are having a broad selection of vehicles to choose from; achieving the lowest payments possible; and, having a small to no down payment at closing. We can often accomplish all three goals with our Exchange Program."
Stop by today to learn why NOW might be the best time to exchange your vehicle!