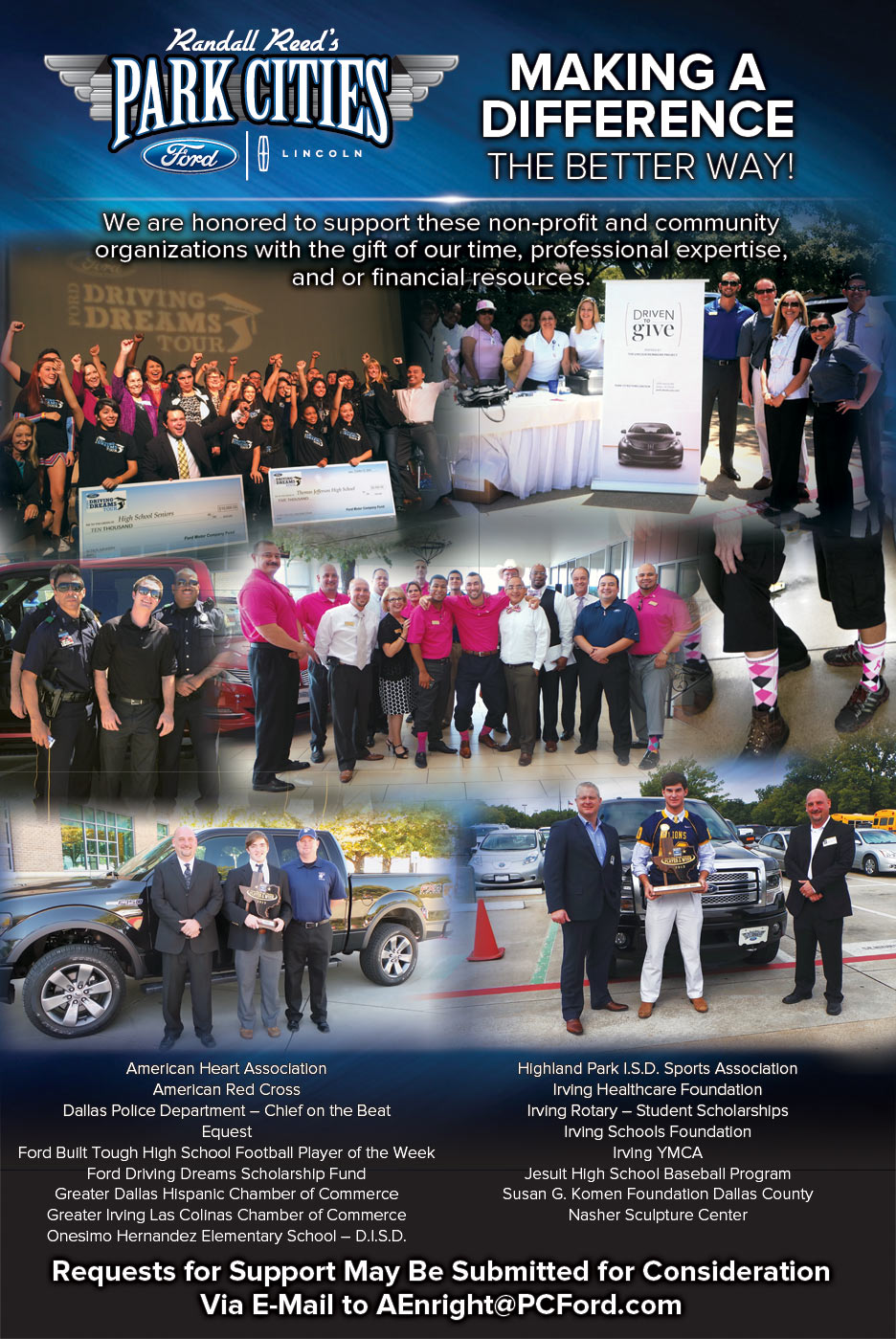 Learn About Our Ford Dealership's Involvement With The Dallas Community
Planet Ford proudly has served the Dallas community for over 25 years. During that time, we have done more than offer superior customer service to drivers looking to buy a new car. Our dedicated team has also formed relationships with some great organizations and found numerous fun and exciting ways to give back to the community. As you will see, our dealership is about much more than being a new and used Ford dealer in Dallas, TX. We also like to put a strong focus on helping others by using our financial resources, professional expertise and our desire to make a positive impact.
Some of the organizations and non-profits we have been involved with over the years include the following: American Heart Association, Susan G. Komen Foundation Dallas County, Dallas Police Department, Dallas Independent School District and Greater Dallas Hispanic Chamber of Commerce. The list of organizations, sponsorships and charities that we have contributed to only continues to grow, and all of us here at Planet Ford are proud to be able to reach out to such a wide variety of organizations. We remain passionate about cars, but most importantly, we are passionate about the people within the city of Dallas.